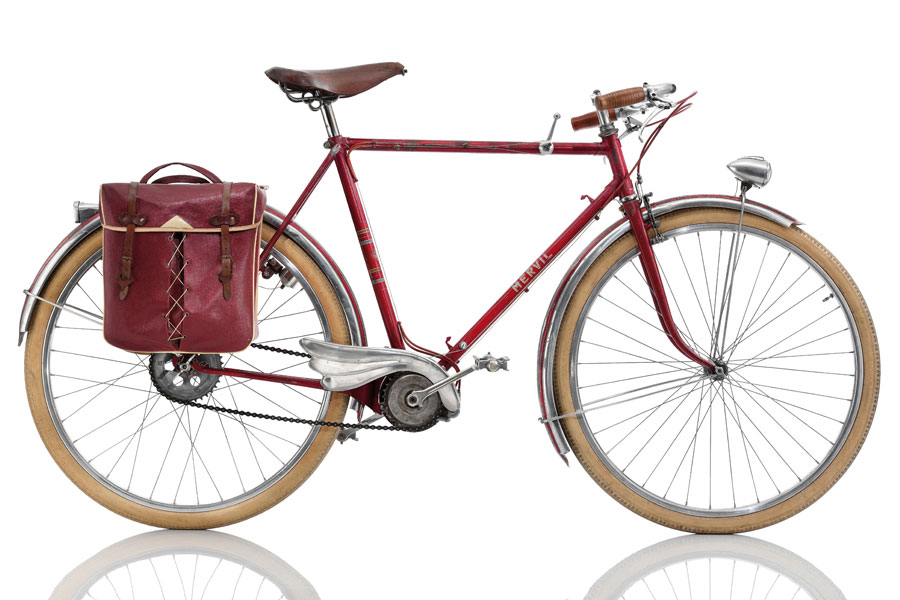 Michael Embacher is a passionate bicycle enthusiast and collector. He has a very slick website that showcases his collection. He also has a new book, Cyclepedia: a century of iconic bicycle design. Here's a blurb from the publisher, Chronicle Books:
An homage to the beauty of the bike, Cyclepedia showcases the innovations and legacies of bicycle design over the past century. Join longtime bike enthusiast and avid collector Michael Embacher for a tour of 100 bicycles, from the finest racing bikes and high-tech hybrids to the bizarrely specific (such as a bike designed to cycle on ice). Captivating photographs, detailed component lists, and anecdotal information illuminate the details that make each bicycle unique.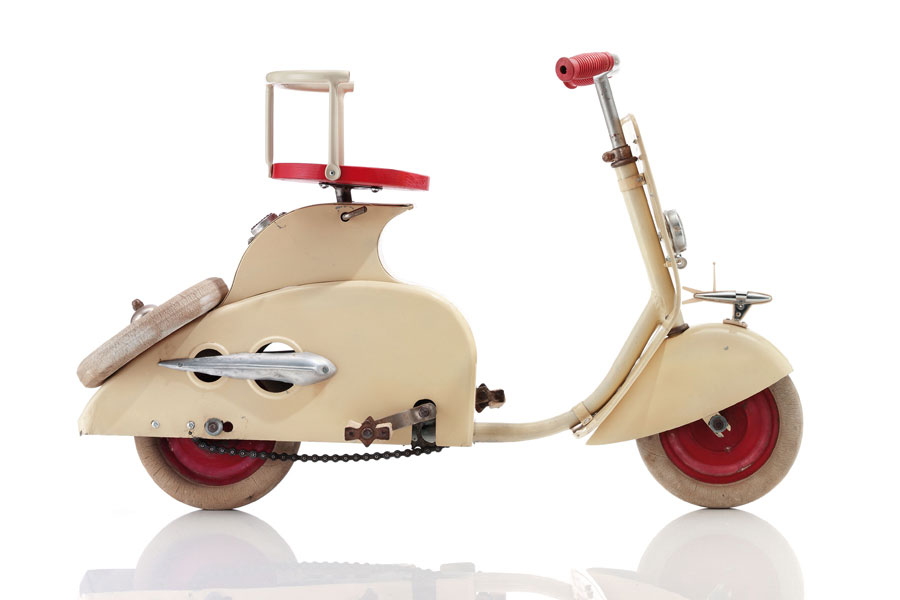 A brilliant concept: a bicycle disguised to look like a Vespa! This was produced by a French toy manufacturer (to capture the attention of children no doubt, but I'd buy one). See more details at the Embacher Collection.
2 Responses to 'Biking Culture……The bicycle as Objet d'Art'
Leave a Reply