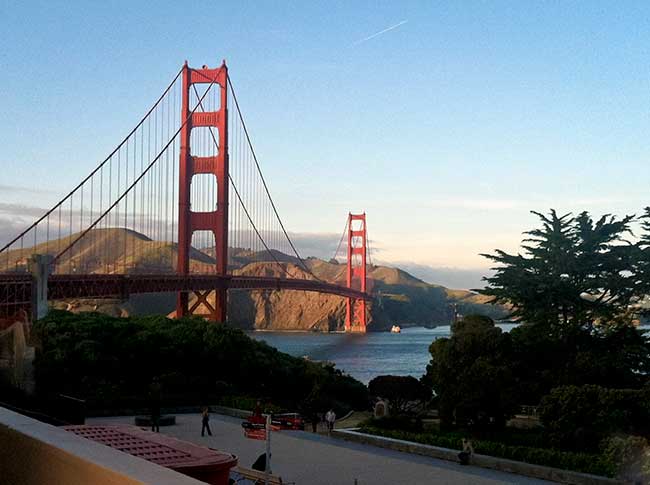 I snapped this on an iPhone (waiting to transfer buses) on my way home from work last Friday.
Days like this make me think I really should be riding a bicycle over the bridge to work.  But a few preconditions stop me in my tracks.
For instance, I stubbornly insist on:
arriving at work sweat-free
riding in normal clothes
With the hills and the distance (it's a 19-mile round trip) there's really no way to do both.  In a flat city like Amsterdam or Copenhagen it might be possible. But the elevation changes and the considerable mileage preclude a Sausalito-to-SF commute that meets this criteria.
Maybe it's time to lighten up and just adapt. But what then? Do I carry extra clothes; shower at a nearby gym; etc.? Things just start to get complicated.
I did consider the option of an e-bike (and I really, really love the Faraday Porteur), but the battery range is only about 10-12 miles. And, I do not have access to a charging outlet during the work day.
Still, the Faraday could be the answer to my dilemma.
6 Responses to 'On the Road……Golden Gate Bridge, Bus Platform'
Leave a Reply