Happy MLK day!
Since today was a day off from work, I spent a leisurely morning luxuriating over breakfast and a cup of PJ Tips tea.
Here's the idyllic view — from this morning — from my apartment's dining nook.
I thought I'd use the image to demonstrate different types of traditional black and white tinting techniques — techniques that are now regularly applied digitally, but which photographers originated in old fashioned, physical darkrooms.
For example, here it is as a neutral, black and white image: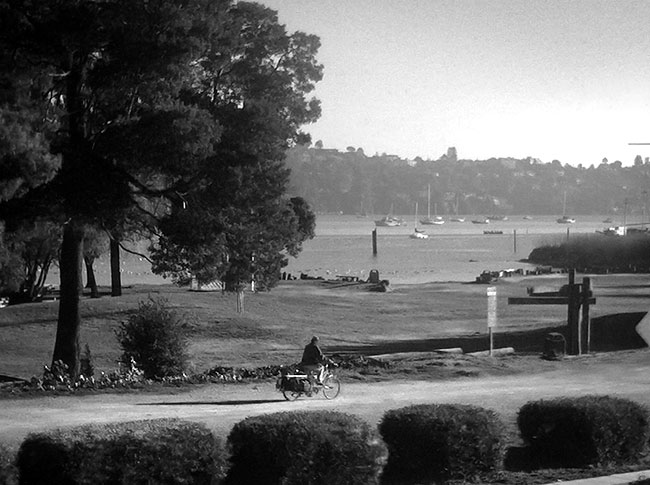 Here it is as a warm sepia-toned image: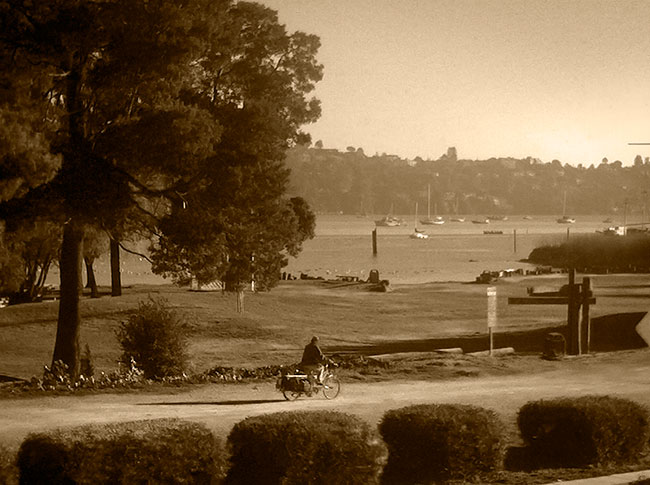 Here it is as a cool blue-toned image: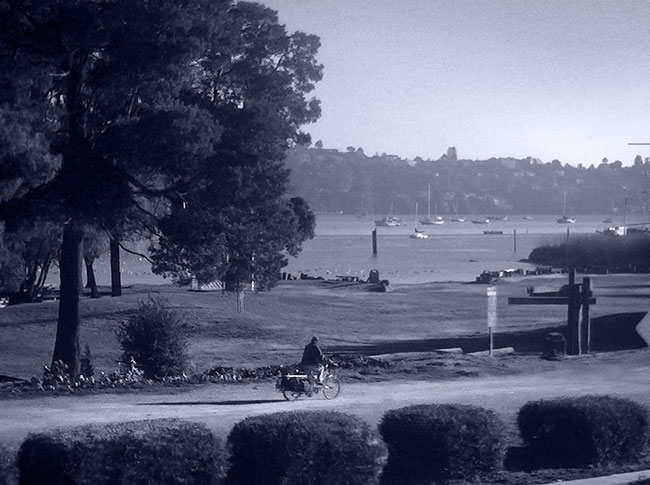 Click this link to view the original image in color.
-Nathan
One Response to 'Random Images……Cargo Bike at Dunphy Park'
Leave a Reply