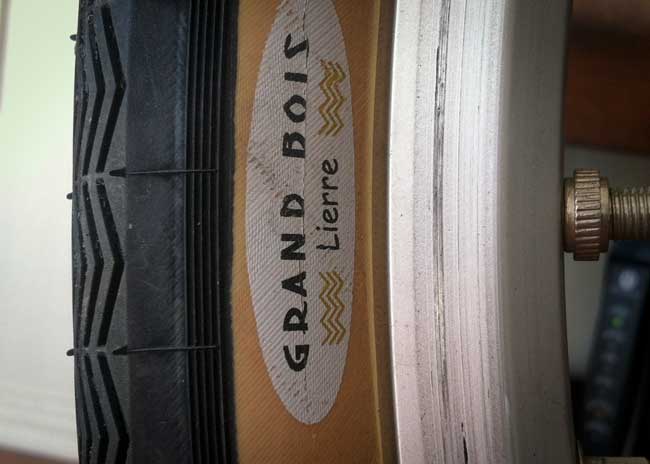 I finally upgraded my tires from the Panaracer Col de la Vie to these: the Grand Bois Lierre.
You may not think 2mm makes much of a difference, but on my first ride the 38mm-wide Lierre felt much cushier and seemed to move more effortlessly over broken, chipped pavement than my old 36mm-wide Col de la Vie tires did.
So if you have 650B-sized wheels — this upgrade is a no-brainer.
Of course, if my bike could fit them, I would love to be riding the even cushier (but still fast) 42mm-wide Grand Bois Hetre. The brownish-red tread is very cool (downright sexy some would say — if it's possible for a bicycle tire to be sexy.)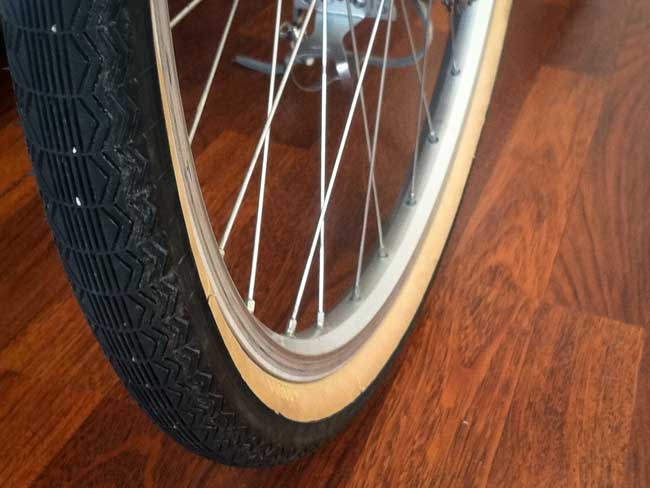 Leave a Reply