Steps from Cady's Alley and a little pocket park named after Francis Scott Key, there's access to the C & O canal bike path.
The picture above is the view east standing on the pedestrian bridge connecting the two sides. Below is the view toward the west.
The C & O towpath is a 184 mile trail connecting DC to Cumberland, MD. The towpath is one and the same as the Capital Crescent Trail (CCT) for the first few miles. Then the CCT veers east toward Silver Spring, MD.
I want to explore these bike ways while I'm still here!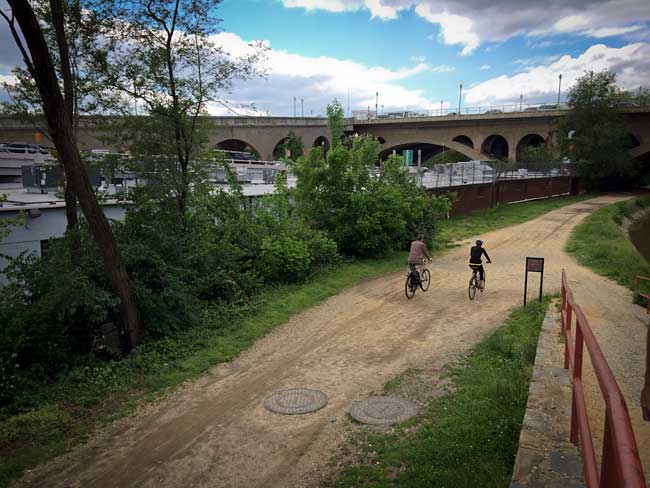 Leave a Reply