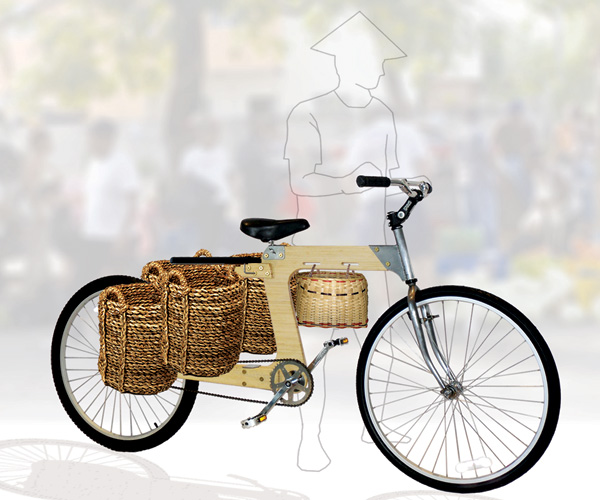 I discovered this project at the modern industrial design site, Yanko Design.
I can't speak to the practicality of doing away with the downtube — as far as riding stability and structural integrity are concerned — but this is a pretty cool concept.
The designer is Paulus Maringka, Auckland Institute of Technology. Read his academic abstract and/or download his entire 372 page trans-disciplinary design thesis or visit the Yanko Design site to see more pictures of the Greencycle.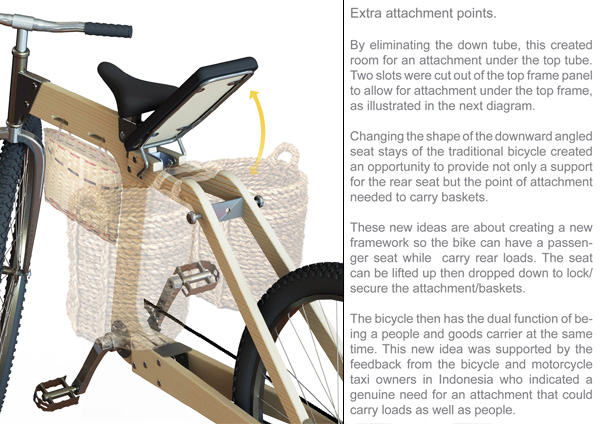 2 Responses to 'Greencycle eco-friendly bikes'
Leave a Reply