The Adventures of Tintin (by Herge) have been adapted into a film by Steven Spielberg and Peter Jackson set for release in the US later this month. Some Tintinologists don't care for the movie; but, I'm keeping an open mind and hoping for the best.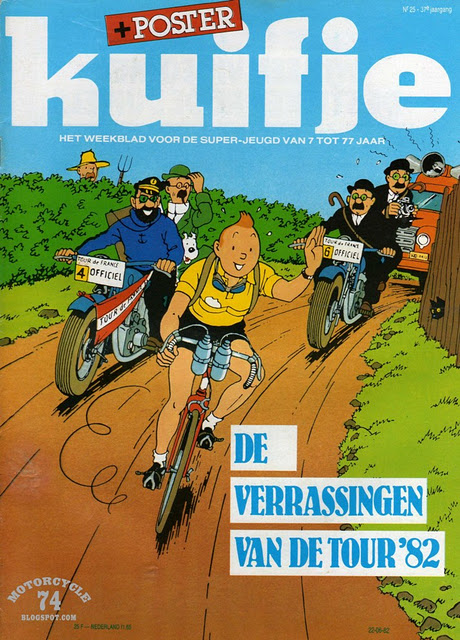 Here's a European magazine cover promoting the 1982 Tour de France with Tintin leading a breakaway with Captain Haddock, Prof. Calculus, and Thompson and Thompson in pursuit.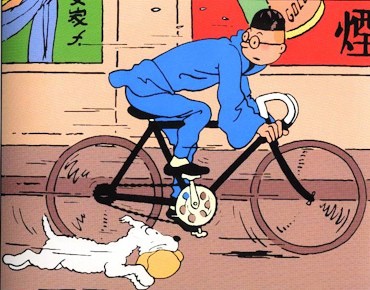 …and here's Tintin on a hipster-like-single speed (just some of Herge's artwork from The Blue Lotus — arguably one of the best Tintin adventures).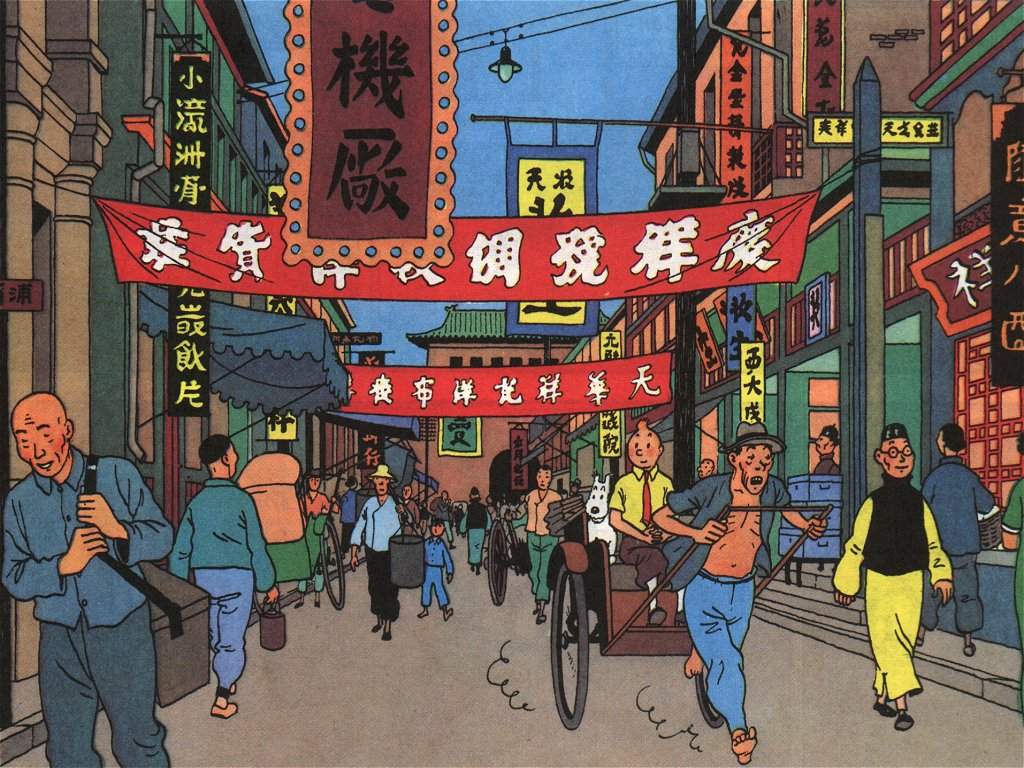 2 Responses to 'Bicycle Culture……The Adventures of Tintin'
Leave a Reply