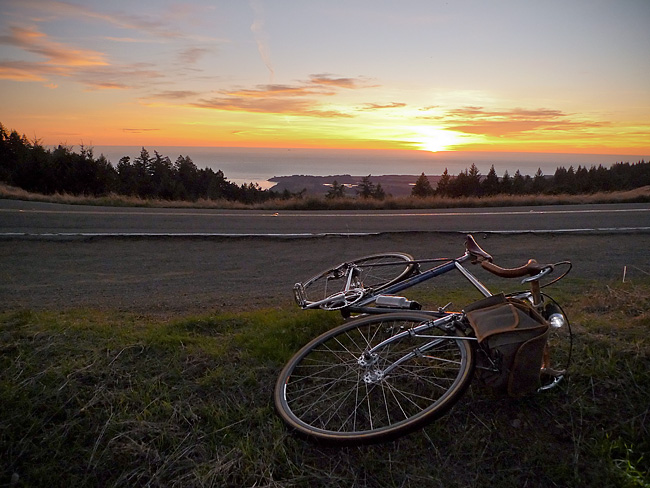 Show on map
Northern California just had a glorious little heat wave. This last gasp of Indian Summer resulted in hot sunny weather with temperatures in the 70's, and even 80's, over the week-end.
And for some reason, I got it into my mind late Sunday afternoon that I had to ride until I could get a view of the Pacific Ocean.
The easiest way to accomplish this goal was a 25 mile round-trip with about 2,600′ of vertical climbing.
Here's a route map and a one-way elevation profile from the ride:
The spit of land in the above image (just past the line of trees) comprises the town of Bolinas and the Pt. Reyes pennisula.
More pictures and a short ride report to follow.
2 Responses to 'Route Map……Ridgecrest Boulevard with Pacific Ocean View'
Leave a Reply